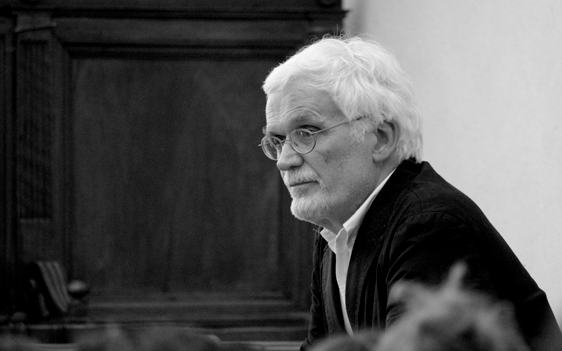 COSMOPOLITAN LOCALISM | Scenarios of resilient sustainable societies
The world resilience is becoming more and more popular today. The importance of the concept is due to the sense of urgency of this historical, dramatic moment. A few recent examples are Fukushima tsunami and nuclear disaster (March 11, 2011); Hurricane Sandy in NYC (October 30, 2012); Lehman Brothers crash in NYC (September 15, 2008); and war refugees and migrants emergency in Europe. Disaster events are stressing society weaknesses, a democracy fragility worldwide. That's why the term resilience is growing in the interest.
Resilience is the system's capacity to cope with stresses and failures without collapsing and learning from the experience from an unknown threat.
In contemporary age events are often unpredictable. This implies the capacity of learning and coping with unexpected events. That's why connections and relations in a complex context are crucial in resilience. In particular, processes of place making show that recreating a community or community building is fundamental to create a sense of place, even if it is a fact of complexity from a political point of view.
Resilience implies is a radical approach: socio-technical systems, to be resilient, must be radically changed, incorporating distributed systems and considering cosmopolitan localism.
Resilient systems are systems that are capable to learn from environment in diversity, redundancy, and feedbacks and to resist and efficiency produce solutions.
Fragility of human systems usually comes from a hyper-specialisation of functions, increasing the possibility of collapse after a change in the context. So, we should create a multiplicity of sense to help the system capability to learn and react.
'Distributed systems' are crucial. They are flexible, highly context-related units in socio-technical systems organized as networks of small scale. Governance have to generate new possibilities trough distributing knowledge, distributing energy, distributing production, distributing services, and distributing economies.
Design for Resilience means thinking distributed, thinking collaborative, and considering social innovation.
There are some interesting examples of social innovation in resilient cities, for example about neighbourhood care (in Norway, Chile, Brazil, Poland, France, and South Africa), community-supported agriculture (in China and Netherlands), and elderly mutual help (in China).
These examples generate social values and inclusion, though sharing and participation of communities, triggering new kind of scenarios.
We valued people are able to set solutions to intractable problems and social value production, including: collaborative neighbourhoods, social streets, neighbourhood care, street festivals,  community gardens, co-housing, collaborative housing, couch surfing, circles of care, elderly mutual-help, micro-nurseries, car pooling, car sharing, food coops, farmers markets, zero-miles food, community-supported agriculture, community-based tourism, co-working, fab-lab, social incubator, fair trade, time banks, local currencies, etc.…
Special emerging scenarios relate to local food and agriculture, open and distributed production, collaborative living, and collaborative welfare. An emergent a scenario of open, interconnected communities-in-place, with distributed systems as its infrastructure.
Design for cosmopolitan localism means that communities and places have to be consciously built as open, connected entities. This includes a design practice for community building and place making. Diversity of communities and places must be protected and increased, designing for enriching the socio-technical ecosystems diversity. Finally, design for cosmopolitan localism means that people who, initially, are mutually strangers can learn to live better, together.
This would mean designing "for cosmopolitan social commons". It is not easy, but we can make it, and we have to try.
DESIS Network
DESIS Network originates from three main international activities in the 2006-2008 period: the European research EMUDE, 2005; the UNEP Program CCSL, 2008 and the international conference "Changing the Change, within the framework of Torino World Design Capital, 2008.
In different ways, these activities introduced the notions of creative community and social innovation in several design schools worldwide and created favourable conditions to start an international network on these topics. The main ideas behind it were that social innovation could be a powerful driver towards sustainability and that design schools could help in supporting and accelerating the process. In 2009, this network took the name of DESIS: Design for Social Innovation towards Sustainability. In the 2009-2011 period, DESIS spread in several regions of the world, establishing partnerships with other entities and evolving towards a network of Design Labs based in design schools and in other design-oriented universities and operating with local, regional and global partners to promote and support social change towards sustainability."
CURRICULUM
Ezio Manzini, a leading thinker in design for sustainability, founded DESIS, an international network on design for social innovation and sustainability (www.desis-network.org).
He is Honorary Professor at the Politecnico di Milano, Chair Professor at University of the Arts London, and currently guest Professor at Tongji University, Shanghai, and Jiangnan University, Wuxi.