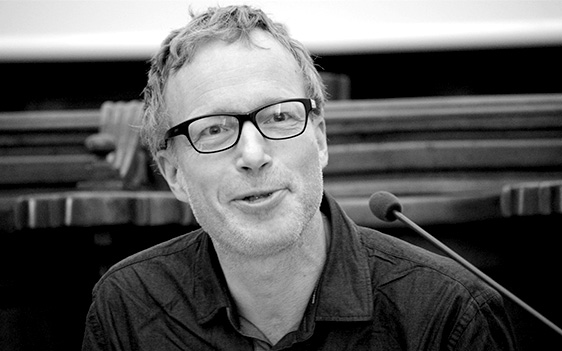 PLANNING/LANDING | Beyond Rural Design "LANDRAUM"
In contemporary age urbanisation is growing increasingly. How do rural and urban lifestyles and settlement areas influence each other? Can a global back country develop via rural fringes, country pioneers, and local energies? Which spatial structures and methods prevail in these areas? What effects does the increasing awareness of food production have on architecture and urban development? By means of a spatial, architectural approach, 'Landraum', beyond rural design, tries to accommodate the dynamics of rural areas in tools of perception and design. It puts large-scale work to discussion from an architectural perspective and calls for a rediscovery of the periphery on the basis of student projects, research projects, and artistic interventions.
In a mix of rural/urban the city is an environmental/ecological connection.
This can push new connections and new models, new concepts: increasing regional productions; self-sufficiency of cities, productivity of energy in a small size, infrastructures to transport energy to the industry production. In the last years our society has changed, people moved from the rural areas to big cities and there the population is still growing. It is estimated that in 2040 75% of people will live in megacities. So, now more than ever, we need strategies to solve the problems connected with the high density of population, like food supplies and production of energy.
A solution can be what is usually called RUBURBAN. That consists in creating rural areas inside the cities.
An example is Munich. The mountains surround it, so it is placed in the nature, but it has an industrial area with many factories and infrastructures, meanwhile it has many rural areas with water that can produce food and electric energy. It also has agricultural fields inside the city.
Megacities usually need mega-infrastructures. In Brazil, on this topic, there is an example about how countryside has been integrated with the metropolitan city through the market of Sao Paulo. This commercial area is a huge covered market with many infrastructures. We worked on an infrastructure from the '60, 500 metres-long, absolutely impressive. The transformation was focused on the connections to recreational public spaces and digitalisation.
Different countries, having in common their location, have created a cooperation to help each other with resources and trades. In Germany a net of connections between different regions has been created. Many metropolitan areas are involved, but they still keep their characteristic, this is what is called Regiobranding. Something similar has happened in the macro-region of the Alps, to develop territorial strategies within the EUSALP. To create this connection of infrastructures diagnosis and mapping is very important.
It's very important for architects to do more for mapping.
There is a cycling planning process that includes: Plan and project, Evaluation and monitoring, Formulation objectives, Survey and analysis, and Concept building. On the Alps we did a lot of mappings to apply visualisation to new governance processes, about the region of Milano, for example. Graphic tools in these cases are useful to represent things, but also to introduce changes already in the representation in an abstract process, and also to connect political discussion.
Jörg Schröder
LeibnizUniversitat Hannover
LEIBNIZ Universität Hannover
The Institute for Regional Building and Urban Planning of Leibniz Universität Hannover concentrates research and teaching activities on architectural and urbanistic issues connected within a regional focus, and related to territorial balances, resiliences, and visions. The competences of the Institute address rural-urban interfaces, building culture, vernacular intelligence, and rural areas. The Institute is part of the department of Urban Design and Planning of the faculty of Architecture and Landscape, and of the research initiative TRUST transdisciplinary and historical, rural and urban, spatial transformation and development. The experience of the Institute's researchers include projects with TechnischeUniversitätMünchen and for other international projects, as for the project AlpBC funded by the EU Alpine Space Programme, or the Italian PRIN Project Re-Cycle Italy. For RURBANCE the Institute works on the territorial system Bavarian Prealpine Arc together with the other German project partner Allgäu GmbH. Furthermore the Institute with the Technical Committee of RURBANCE provides scientific background for all project concepts and implementations.
CURRICULUM
Jörg Schröder is an architect and an urbanplanner. His works are focused on architecture and urban planning & design in ruralareas, suburbia, peripheries, new urbanconstellations, metropolitanregions.He'sinterested in projects for rural-urbancooperation, urban and ruraldevelopment, on spacesconnected to mobility, infrastructures and tourism.Jörgis a researcher in analysis and concepts for territoriesasbuiltenvironments of city and country.
International projects in reseach and develoment (RURBANCE, AlpBC, AlpHouse, Re-Cycle); design and concept of internationalconferences, workshops and exhibitions in Italy, Austria, Switzerland, Spain; 2010 with the sketch 2.040 m2 in the GermanPavilionSehnsuchtat the 10th International Architecture Exhibition of La Biennale di Venezia.