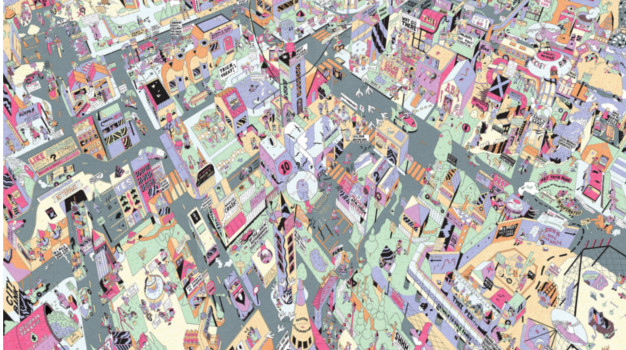 THE ARSENAL OF EXCLUSION & INCLUSION
101 Things that Open?and Close the City.  50 leading experts provide tools for analyzing how the Open City is made and unmade.
Urban History 101 teaches us that the built environment is not the product of invisible, uncontrollable market forces, but of human-made tools that could have been used differently (or not at all). The Arsenal of Exclusion & Inclusion is an encyclopedia of the human-made tools used by architects, planners, policy-makers, developers, real estate brokers, activists, and other urban actors in the United States to restrict or increase access to the spaces of our cities and suburbs. The Arsenal of Exclusion & Inclusion inventories these tools—or what we call weapons—examines how they have been used, and speculates about how they might be deployed (or retired) to make more open cities in which more people feel welcome in more spaces.
The Arsenal of Exclusion & Inclusion includes minor, seemingly benign weapons like no loitering signs and bouncers, but also big, headline-grabbing things like eminent domain and city-county consolidation. It includes policies like expulsive zoning and annexation, but also practices like blockbusting, institutions like neighborhood associations, and physical artifacts like bombs and those armrests that park designers put on benches to make sure homeless people don't get too comfortable. It includes historical things that aren't talked about too much anymore (e.g., ugly laws), things that seem historical but aren't (e.g., racial steering), and things that are brand new (e.g., aging improvement district).
With contributions from over fifty of the best minds in architecture, urban planning, urban history, and geography, The Arsenal of Exclusion & Inclusion offers a wide-ranging view of the policies, institutions, and social practices that shape our cities. It can be read as a historical account of the making of the modern American city, a toolbox of best practices for creating better, more just spaces, or as an introduction to the process of city-making in The United States.
Authors: Tobias Armborst, Daniel D'Oca, Georgeen Theodore
More info: actar.com/the-arsenal-of-exclusioninclusion/