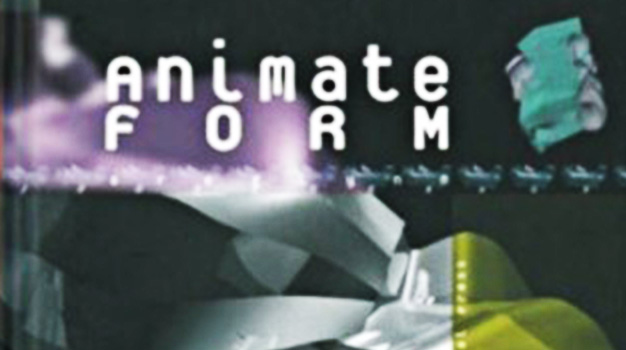 Animate Form by Greg Lynn
Animate Form is a book and interactive CD-ROM of recent architectural projects designed by Form, the office of Greg Lynn. The projects documented here explore the potential of time-based animation techniques to inform architectural design. Historically, architecture has been considered static, fixed, and inert. Through the use of state-of-the-art animation and special-effects software, Lynn transforms space and form into highly plastic, flexible, and mutable entities. He uses topological geometries to bend, twist, deform, and differentiate structure, creating unprecedented departures from preconceived notions of architecture. In experimenting with these new methods and media, Lynn has charted an innovative direction in design.
The book provides a theoretical context for the experimental projects through a collection of texts by Lynn, extensively illustrated in color. The CD-ROM is an interactive hypertext environment that fully documents the design processes used to generate the projects through animations, renderings, model photographs, videos, and texts. Using a virtual 3D interface, the viewer is able to navigate through space and select objects and animations to view at different scales.
LYNN Greg: Animate Form, Princeton Architectural Press, 1999