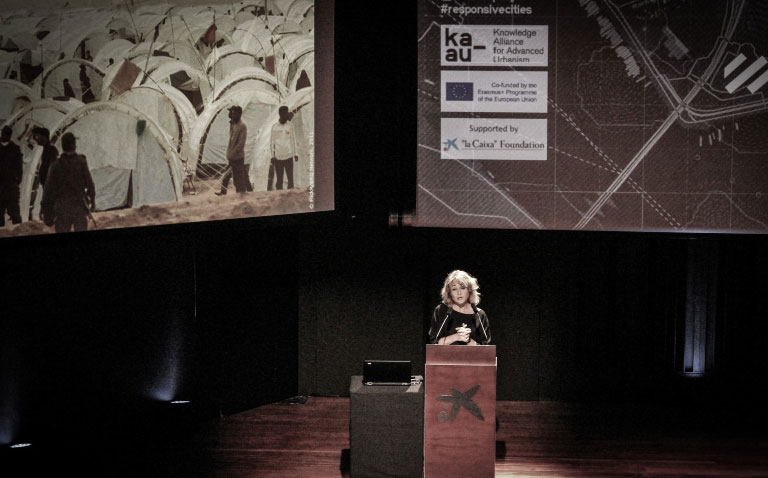 Can we define a new transversal approach to the city?
Looking for adaptive cities
UN-habitat promotes socially and environmentally sustainable cities with the goal of providing adequate shelter for all. Population is growing exponentially every year and city are the centres of massively production and consumption of goods, opportunities and diseases. Slum people, in fact, have no access to water, education or shelter and growing cities are the main challenge we are dealing with. Decision-makers at all levels need to understand the power of the city as a catalyst for territorial development, influencing directly local and national scales. In short, UN habitat tries to change the manner in which city are developing: harnessing the positive power of urbanization in an equitable, inclusive, safe, resilient and sustainable system.
A triangular approach to the city 
Recently, at UN Habitat, we realized the necessity of a change in paradigms for a sustainable urban development in the XXI century and we started defining a new urban agenda: a threelayer approach based on roles and regulations, urban design, financial plans.
Rules and regulations have the power to shape the form and character of a city. In order to create an integrated policy system, regulative law is the only way to address the challenge of the urbanization and to enable local governments to regenerate and implement the transformative agenda, becoming sustainable and resilient. Concerning urban design, the city needs a design code to realize urban green extensions rather than vertical super densifications, to enhance public open spaces and control urban grow. In conclusion, municipal finances, project leaders and capital investments must be reparametrized in a new more prosperous and equitable system for the residents, stating that the idea of requiring unavoidably a sponsor to fund development is over. Professionals around the world are considering and designing new prospectives for more transversal and interdisciplinary city's approaches since, in the end, we are all habitat dwellers.
By Maita Fernández Armesto