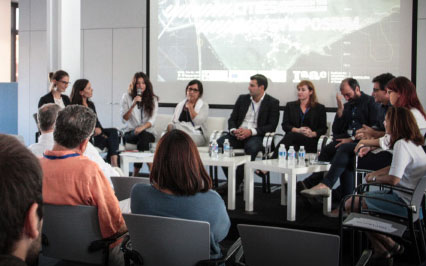 How to build an educational program on "Advanced Urbanism"?
We understand Advanced Urbanism as the sensitive integration of technology in city. Advanced Urbanism is about merging technologies, culture and government into a participatory inclusive planning process. Transdisciplinary by its nature, this approach demands for new managerial and educational programs built on the following trends.
1 – Technology and Enhanced learning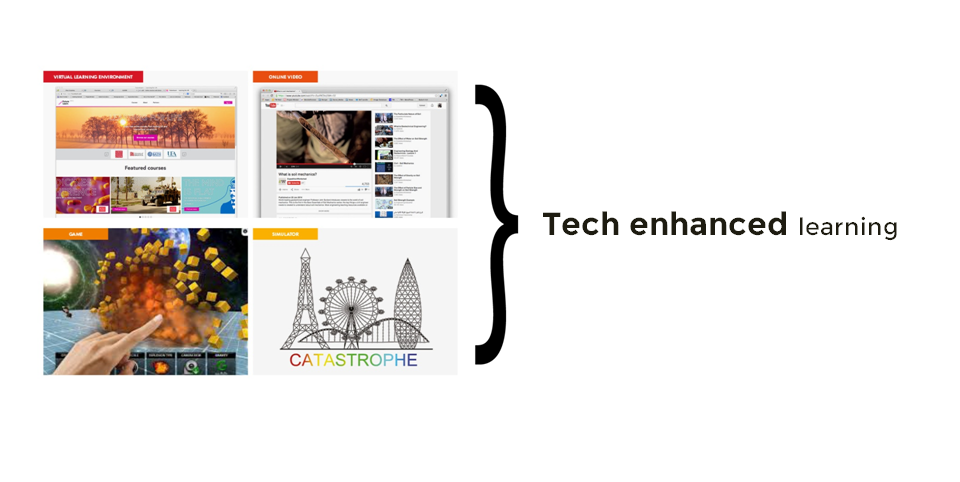 Knowing more about city's behaviour so that city can know more about us
2 – Active learning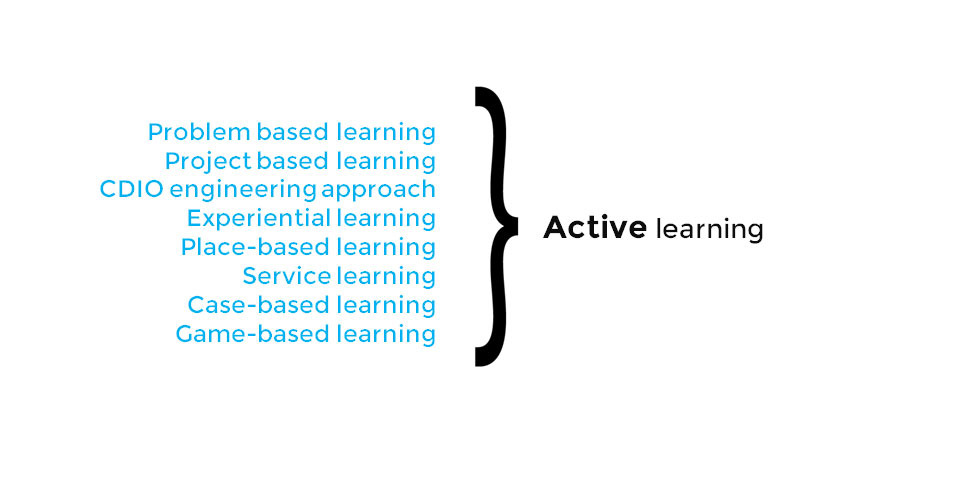 Implementation of methods as project based learning, practice learning, engineering learning, experiential learning, game based learning. they enable multidisciplinary iterations, learn by doing innovations while working on real life problems.
3 – Cooperative learning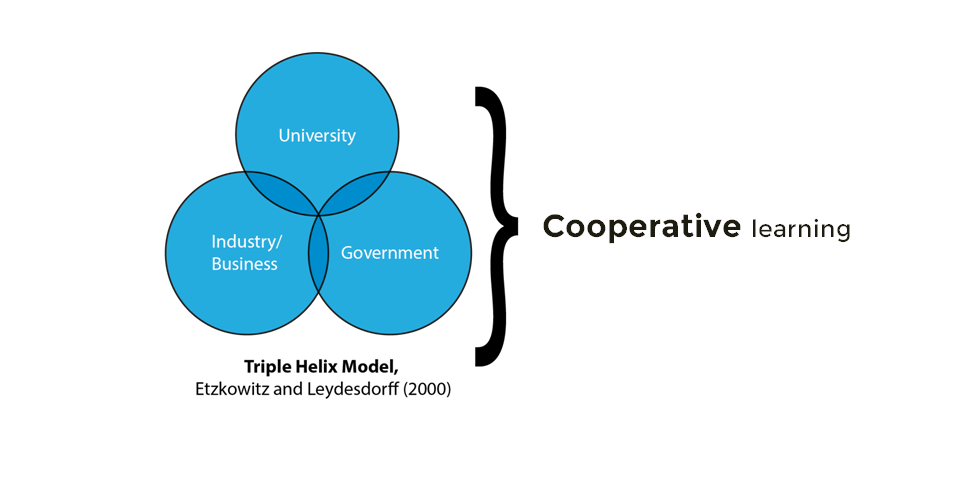 Organizations working and learning together with universities, government agencies and industry businesses.
4 – Open-learning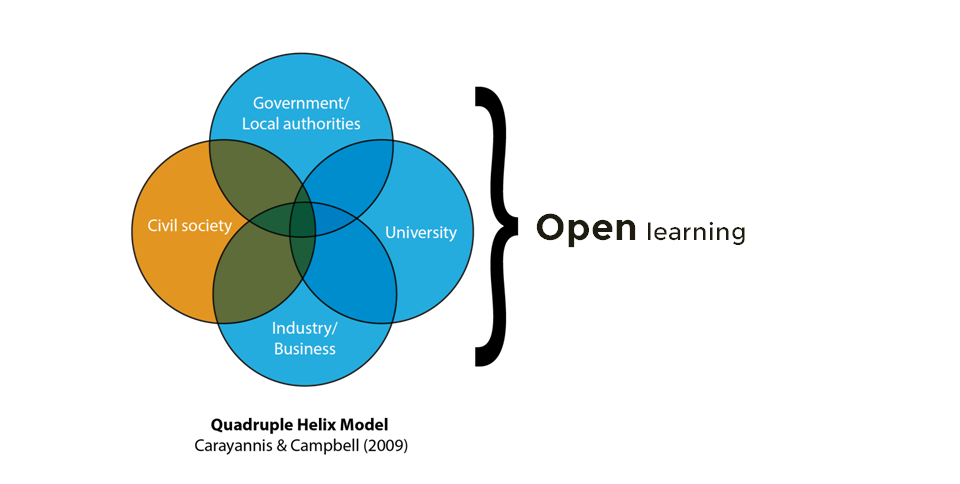 The city is turning to a classroom: a lab. trandiscipliary approach to knowledge enrichment: an active flow of information and ideas among different sectors.
5- Mindful learning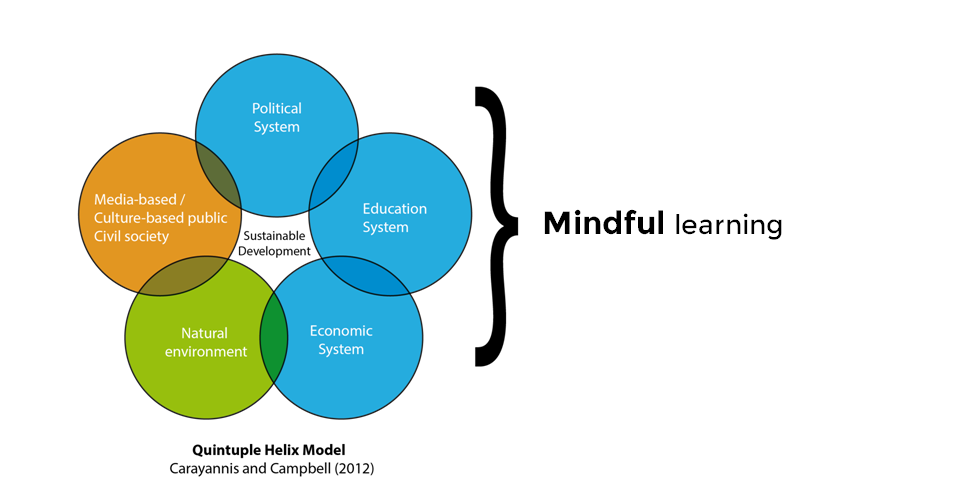 Both the natural environment and citizens are seen as fuel for knowledge production. In this trend, the learning takes in consideration the social and environmental constraints. 
EXAMPLES
DEMOLA is an organization that connects companies, universities and students. They search questions from companies, government agencies, public institutes to publish and get students involved to solve them. The student team owns the license. The City of delf supports Field labs providing both spaces in the city and a case manager, coming from private or public organization, to help them realize ideas and solve practical or legal issues.
At AUAS (University of Applied Sciences of Amsterdam), BOOT is the operating base for research practices in city's neighbourhoods with students having the opportunity to put their competences into practice and further develop them.
http://www.proeftuinendelft.nl/en/home
At the Poblenou superblock experience, architecture students learn how to deal with cooperation processes and learning by doing innovations.
RESULTS
The positively impact of this kind of learning is that students have the opportunity to work on real life problem improving the quality of their neighbourhood in a more rewarding experience. Moreover, they acquire creative views and ideas from colleagues, professional and researchers to address important urban challenges. From  the organization's point of view, they get useful ideas from the knowledge available at university while testing and redefining their prototypes. Researchers can find better accesses to real data as well as the most interesting problem to focus their studies. Finally, the university as practical and service oriented institution is able to balance and efficiently exploit both theoretical and practical fields.
How can we teach Advanced Urbanism?
"When dealing with new technology we transform all the information and particularities in data, levelling everything at the exact same value. We are losing the question of specificity: a concept that advanced urbanism must refer to." Elodie Nourrigat – ENSAM
"We are experiencing a change in paradigm. Our educational approaches are shifting from teaching the students, to learning with students and teaching the city. This has mutated many different aspects of city's life. For example, if in the beginning, citizens voted mayor to write law, now mayors are chasing residents to
understand their real problems and to collect information through social networks in a bottom up process." Nicola Canessa – UNIGE
"With discussions and round tables we are able to put municipality and professional together, make them talk and address the real problems of the city side by side with the citizens". Andrea Caridi – DARTS
"With active public space and the Poblenou project, students at IAAC have the opportunity to prototype solutions addressing to real problem of the neighbourhood, producing for the city while the city learn more about them". Chiara Farinea – IAAC
"For us at IAAC is fundamental not to pretend to know everything. In our teaching-learning environment, we are all learning together and in the APS installation this inclination was evident. Students were learning how to fabricate elements embedded in an urban area, constantly having the feedbacks of the dwellers
they were producing for and learning by doing systematically". Mathilde Marengo – IAAC
"Re-Cycle at UNIGE is a new life approach to material, product and people in the architectural practice. One of the first goals of the research is to build a comprehensive framework of knowledge around the theme of recycling, a body of information and cultures able to develop and propose new ways and schemes of rules to interfere with the constructed environment".Raffaella Fagnoni – UNIGE
"Being a company that designs products for cities, no matters if modern, smart, or even responsive, we have to actively learn by doing, every day, talking with citizens, dealing with cultures, exploiting past and future experiences. For us, erasing all the boundaries between schools, students and businesses is the new way to make cities, planning and understanding them". Africa Sabe – Santa & Cole
"EXtimity is an answer to the cities actual evolution, a way to outperform traditional lighting. Based on adaptable technical modules, eXtimity creates "Light spaces". Places that are transforming and shaping the nocturnal environment, while being dedicated to wellbeing of users. The user finds there all the connectivity needed but can also become an actor and designer of its environment". Vassili Beillas – TECHNILUM