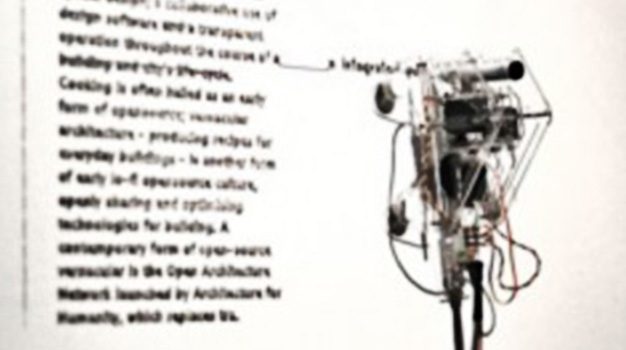 Open Source Architecture Manifesto by Carlo Ratti, Joseph Grima
As part of the special report on open-source design published in issue 948, Domus approached Carlo Ratti to write an op-ed on the theme of open-source architecture. He responded with an unusual suggestion: why not write it collaboratively, as an open-source document? Within a few hours a page was started on Wikipedia, and an invitation sent to an initial network of contributor.
The Wikipedia page remains online as an open canvas—a 21st-century manifesto of sorts, which by definition is in permanent evolution.
– RATTI, Carlo, GRIMA Joseph, Open Source Architecture Manifesto, 2012
https://en.wikipedia.org/wiki/Open-source_architecture
http://www.domusweb.it/en/op-ed/2011/06/15/open-source-architecture-osarc-.html