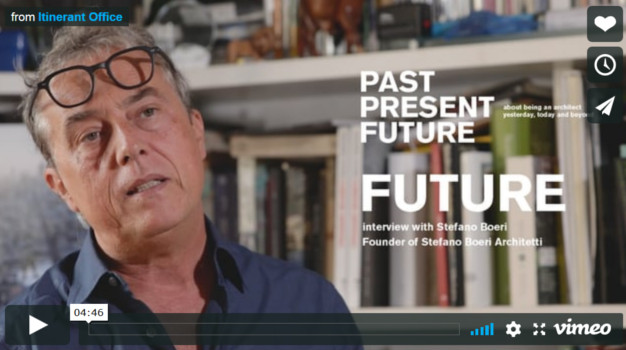 Urban Challenges: Environmental and Social Sustainability
A conversation with Stefano Boeri.
A project curated by Gianpiero Venturini – Founder of Itinerant Office – Camera, Luca Chiaudano.
The project has been realised thanks to the support of the Embassy of the Kingdom of the Netherlands in Italy and the Creative Industries Fund NL.
Stefano Boeri talks about environmental and social sustainability and the architect's role to design the future, within the Past, Present, Future talk series, by Itinerant Office.
More info: urbannext.net_Urban Challenges