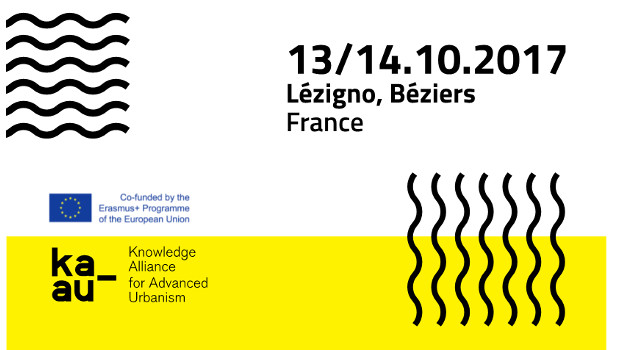 WORKSHOP: Asking To Advanced Urbanism – Béziers
Sensors and sensibilities. City–Senses and sens(c)ivilities.
Responsive contexts and responsable societies. Precise DATAS & holistic VISIONS.
Such combination "information + vision" (processing capacity and perspective, strategic and relational capacity) lacks today of suitable reference areas and ambitious programs of interdisciplinary exchange. If we understand the new logics –associated to a new urban thinking – in relation with the challenges of
a new informational era –and the capacity, in this one, to multiply the interactions between conditions and information(s) – we need to understand in what terms we define "information", not only as a dataparameter or a data-indicator but as a more enlarge concept associated to other assimilated key-terms
(programs, solicitations, messages, patterns, identities, matters, cultures, types, behaviours, senses, networks, natures, morphologies and metabolic contexts) able to be combined in (and from) new –and more– open, flexible and resilient (urban) systems.
Link for more info: WORKSHOP Asking To Advanced Urbanism Béziers